Download the Report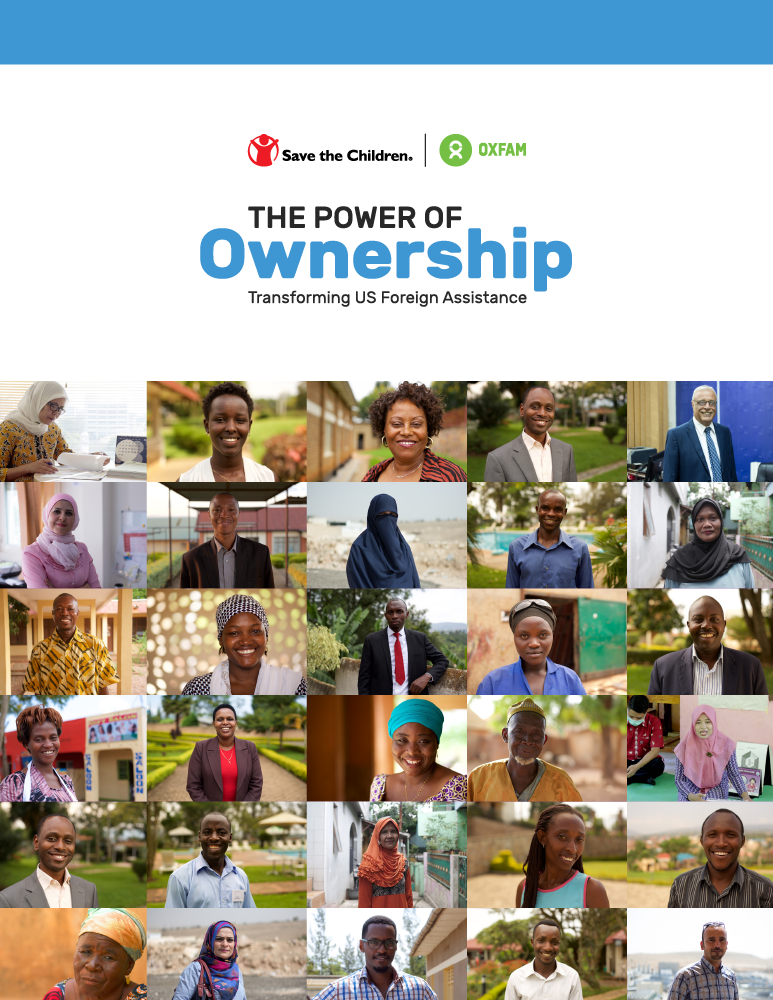 The Power of Ownership analyzes examples of innovative development practice and provides recommendations for how the next administration can increase the local ownership of US foreign assistance. The project features a new analytical tool, the Local Engagement Assessment Framework, which was designed to systematically measure and evaluate country ownership.
Our Case Studies with Videos
Using the Local Engagement Assessment Framework, we analyzed the ownership qualities of four USAID and three MCC projects in four countries. Explore each of the case studies below.
About Save the Children and Oxfam
Oxfam is a global movement of people working together to end the injustice of poverty.
Save the Children invests in childhood — every day, in times of crisis and for our future. In the United States and around the world, we give children a healthy start, the opportunity to learn and protection from harm.