USAID Akazi Kanoze Project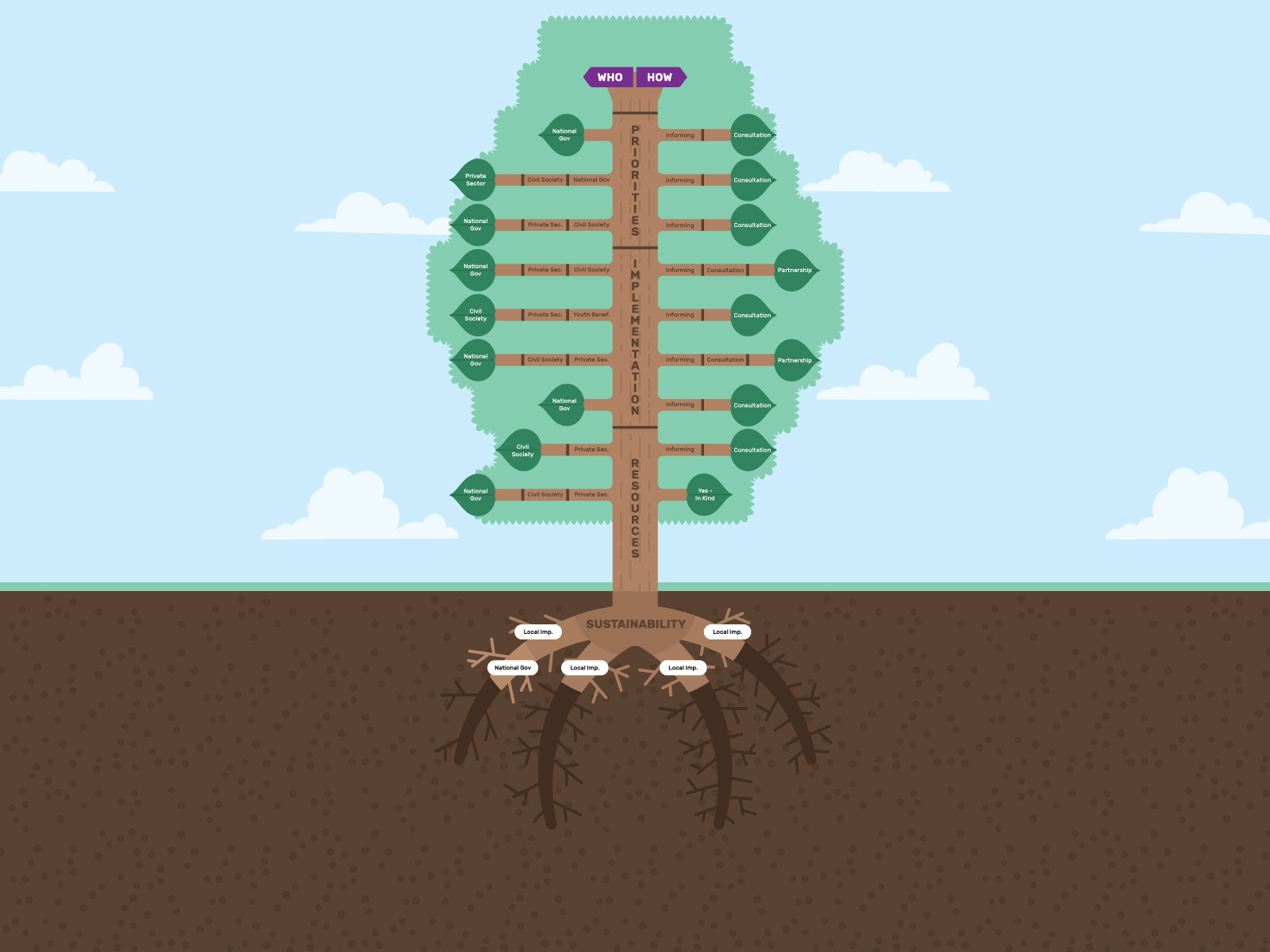 Akazi Kanoze, meaning, "a job well done," in Kinyarwanda, originated as a USAID activity designed to address the challenge of youth unemployment in Rwanda. Ownership in the implementation phase engaged a wide range of stakeholders in joint decision-making roles, including Rwandan government agencies, local businesses, and civil society implementing partners. But what made this project stand out was the initiative, led by USAID, with significant support from local stakeholders, to create an independent Rwandan NGO, Akazi Kanoze Access to continue the work of the project, with the long-term goal of operational and financial independence from USAID.
The Akazi Kanoze project and its continuation through Akazi Kanoze Access provides vulnerable, out-of-school Rwandan youth, ages 14 to 24, "with market-relevant life and work readiness training and support, hands-on training opportunities, and links to the employment and self-employment job market." The project was conceived with an initial target of 12,500 youth beneficiaries in two urban settings, but quickly grew to include project sites throughout the country with programs operated by civil society, the private sector, and Rwandan government agencies. Since its inception in 2009, roughly 20,000 youth have graduated from the program, with 65 percent of them confirmed to have found employment or started their own business.
The Akazi Kanoze project was also designed to be gender-sensitive and the final evaluation report—produced by international contractor Education Development Center and USAID—disaggregated project outcomes by gender. Program participants were not channeled into trades based on gender stereotypes. For example, we encountered girls who chose to become iron welders due to their personal interest in this traditionally-male job and their perception that welding jobs paid better than positions in other fields.
To learn more about how we scored this project, explore the LEAF graphic above or read the full report.